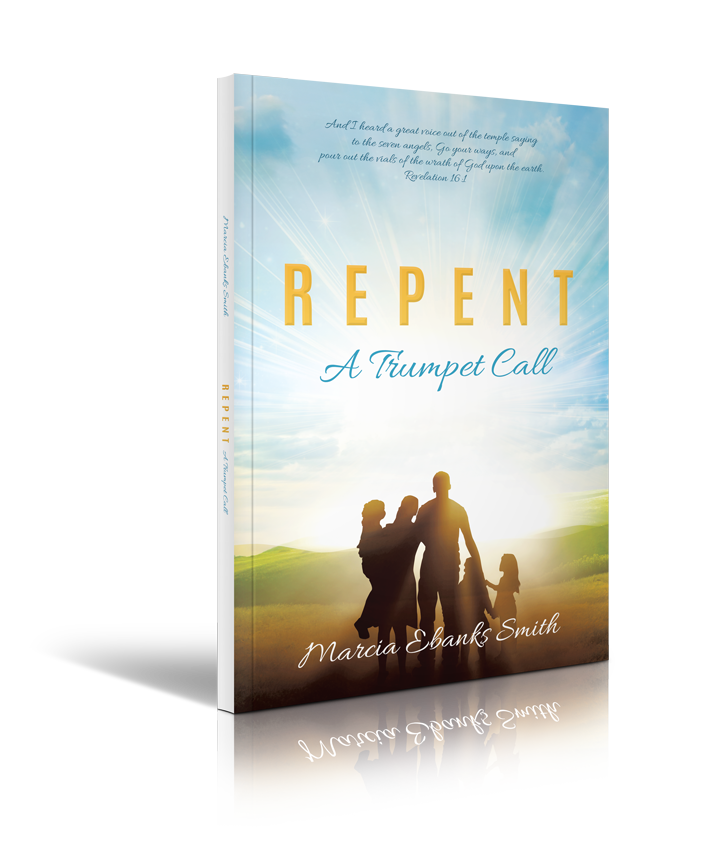 REPENT a Trumpet Call
---
And I heard a great voice out of the temple saying to the seven angels, Go your ways, and pour out the vials of the wrath of God upon the earth. Revelation 16:1
---
This Ministry was born out of the call of God upon my life to serve in His holy kingdom. I was inspired by the Lord to serve Him.
---
Learn more about us
Contact with us
Book Summary
---
The Author is speaking a prophetic word to God's people and creation to repent of sin and put away witch craft and disobedience. This book is helping the readers to understand the way of repentance is trusting in Jesus for salvation that we will be Ministers of reconciliation.
God is Light and in Him is no darkness at all, so we must teach our children the ways of God, pray with them, sow good seed in them, keep them in a safe environment at home, show them how to obey God by our actions and walk with the Lord, teaching them the love of God. The trumpet call is out over the earth (REPENT).
As we look at our world today with so many uncertainties and chaos, rumors of wars even nuclear missiles testing.This book is on time and the message for today. Repent is the order of the day.
Pastors Stephen and Ann Butterfield
LOTW Ministries